Consignment Furniture Stores in Coppell, TX
Directory of Stores - Coppell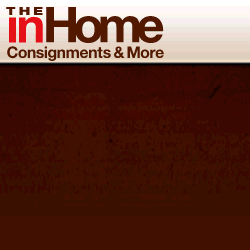 The In Home
Consignment Furniture
Fine Jewelry Consignment
Home Decor
2311 Cross Timbers Road #307
Flower Mound, TX 75028
972-874-9900
Located Next To Sprouts Market
Quality Consignment Furniture, Fine Jewelry Consignment and Home Decor
Accepting Consignments Daily
Now Buying Scrap Gold - We Pay More
The In Home Consigments & More
Have a Consignment Furniture Store in Coppell, Texas?
To be listed Free in your city!
or
If You Want a Preimum Ad featured here?
Contact Us Or Click Here To Learn More
To Find a Store Near You Click on Your City Below
One Source to Find Consignment Furniture Stores in the Dallas Area!